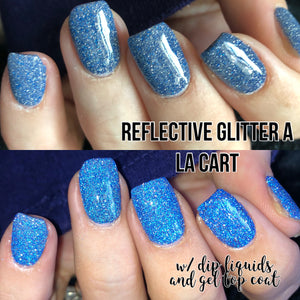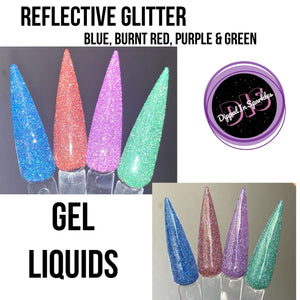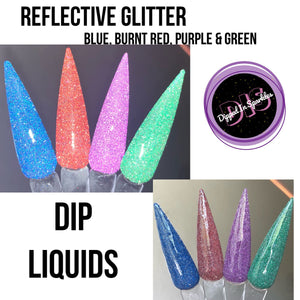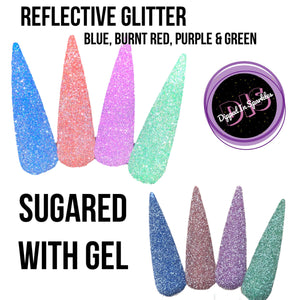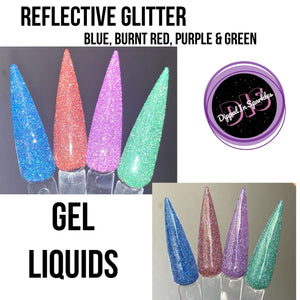 Reflective Glitter A La Cart
Works best with gel! Shown also with dip liquids. For both methods I sandwiched the glitter between liquids. This method shows one layer each swatch and steps I used are below:
 Gel swatches have bonder, cure (30 seconds), base, cure, base, pour over glitter, cure 2x (60 seconds), brush off, base (a bit thicker than normal), cure, top, cure. 🤗
 Dip swatches have base, let dry, base, pour over glitter, let dry, tap excess off as well as possible- don't brush, gentle pat down, float base, [wipe brush well], let dry, GENTLY activate. From here I did gel base then top, OR you can continue to dip top.
DO NOT top with clear dip! 😅 it does dull the reflectivity a bit! 
Sugared swatches are also done with gel liquids: medium layer of base, cure, thin layer of top, pour over, cure 60 seconds, pat and gently brush with scrub brush to remove all loose glitter. 


Each $4 jar has one gram of reflective glitter in it. They are filled by weight, and not full. I would say each jar does 1-2 full manis with one pour over dip.