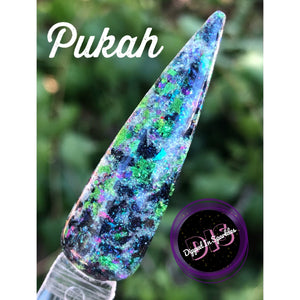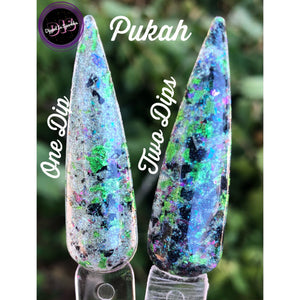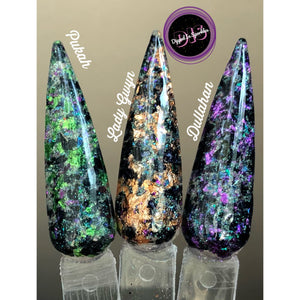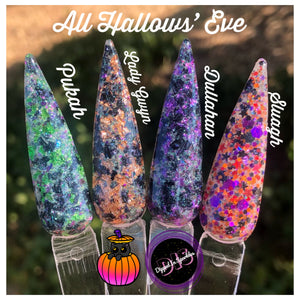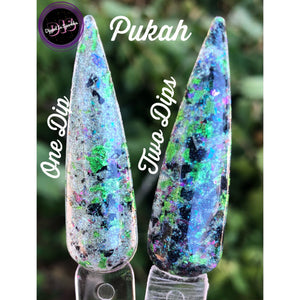 Clear base paked with black and green foils, mint green shimmers, and chameleon flakes (blue/ purple/ green/ pink shifts). Glows red. Shown with one dip and two dips.  
Limited quantities: available until sold out or until 10/15/22.
Shown with two dips. Jars are filled by volume not weight. Settling occurs during shipping.