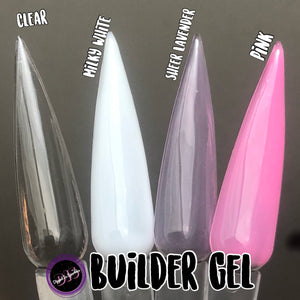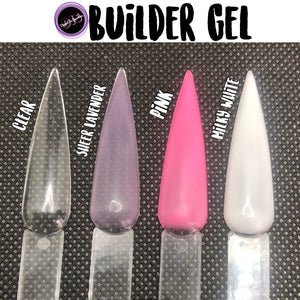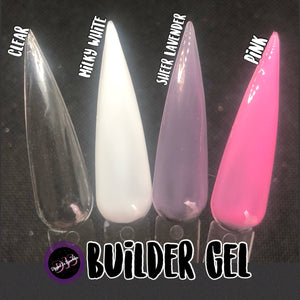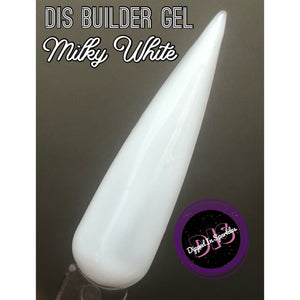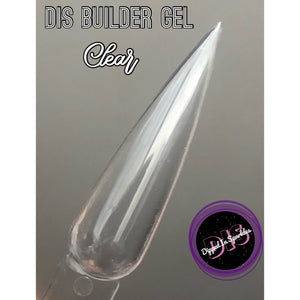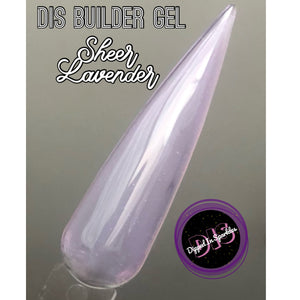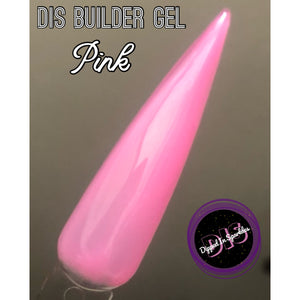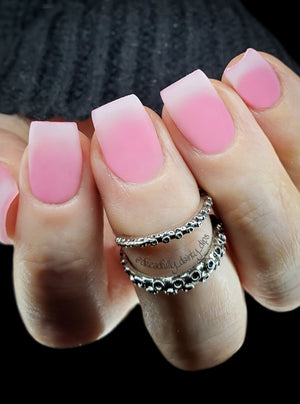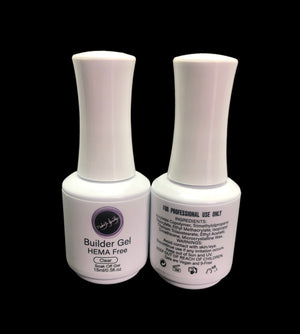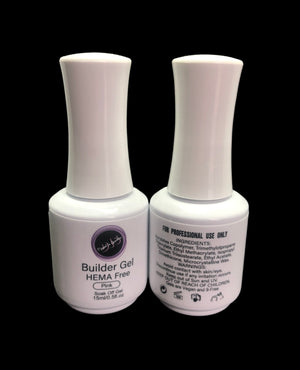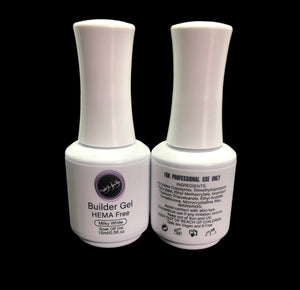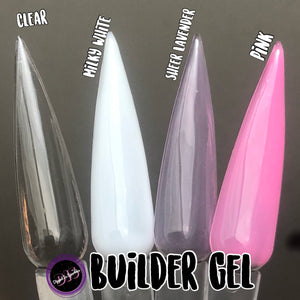 15ml bottle of gel- Choose your color. Requires UV/LED lamp to cure. All gel products are HEMA Free, 9-Free, cruelity free and vegan! 


New Builder Gels! Both pink and milky white anr creamy and a little sheer depending on thickness. Sheer lavender is as clear as the clear, with the lavender tint. 
All gel products are HEMA free, vegan, cruelty free and never tested on animals. They also have a special brush that I chose as my favorite. It's a bit thick, but don't be afraid to use it's side! I love the brush!! The BG formula is slightly thinner than average which makes it super easy to work with!!