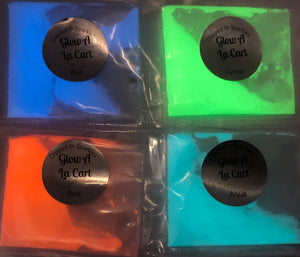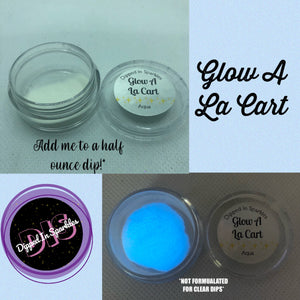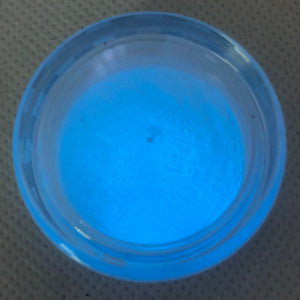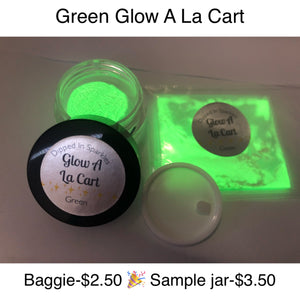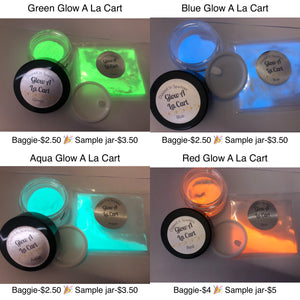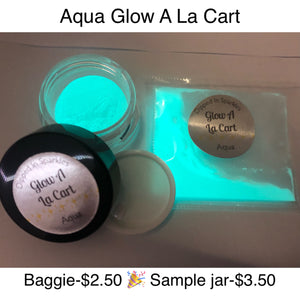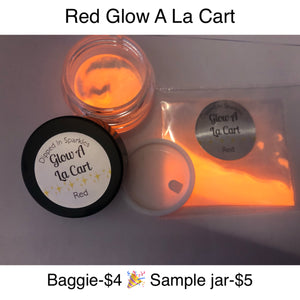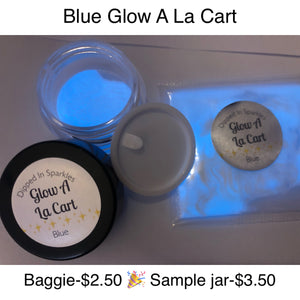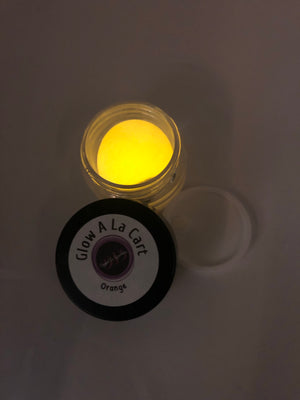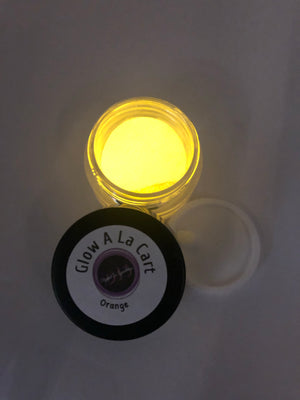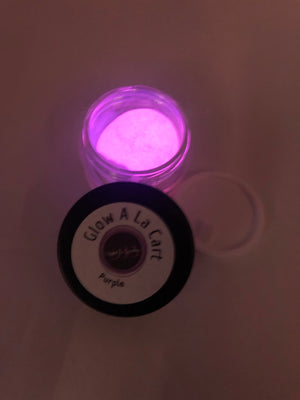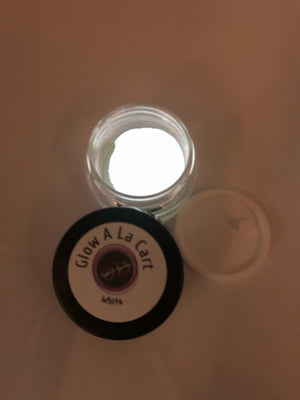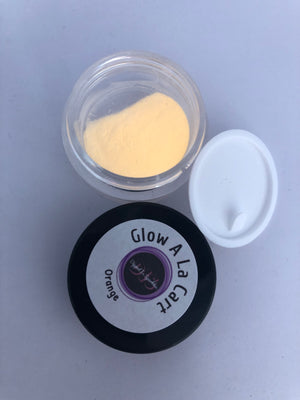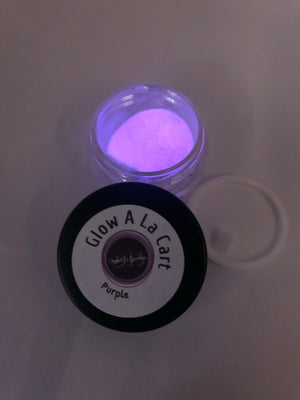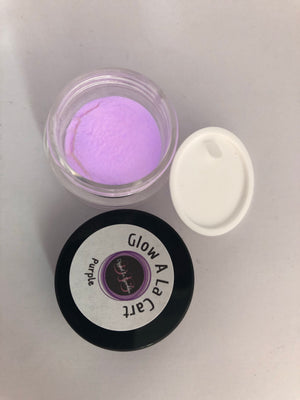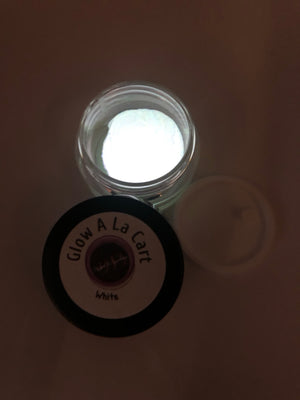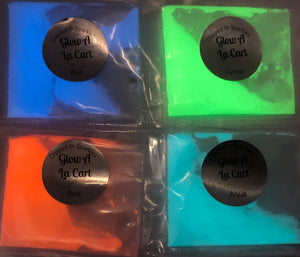 Glow A La Cart is my special formula of clear and glow powder. The perfect portion for half ounce dips. You can also play with smaller/ larger sized dips. Available in baggies or a 3 piece sample jar. *NOTE- this is not a dip powder, but an "a la cart" add in. GLOW COLOR VARIES BASED ON UV CHARGE TIME AND BASE COLOR* 

✨This recipe is not made for clear dip or acrylic powder. It is made only for Dipped In Sparkles dips.✨ 🚨DO NOT ADD TO CLEAR.🚨 If you like to play around- start super small! 
Glow color will vary based on what you add it to. Darker colors may require more glow mix per jar. Black usually doesn't glow. Try the glitter dip, Glow Metal, for that! 
Find all our How To's and instructions, on our YouTube channel—> DISdips.tips —> Look for the sub bag Spotlight for how to add glow to powder!
Each jar has a quarter teaspoon, and is measured by measuring spoon, not weight. Jars are not full.