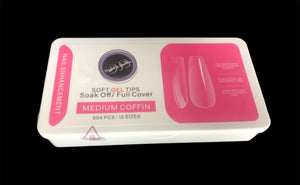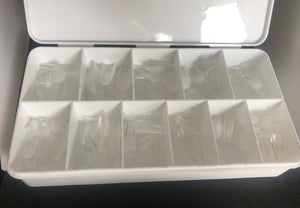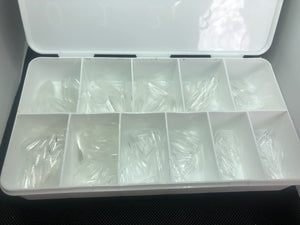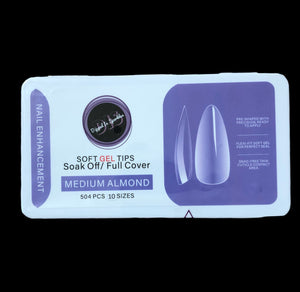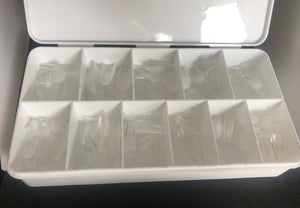 Works best with DIS multi use gel glue. 
Requires UV/LED lamp to cure.
All gel products are HEMA Free, 9-Free, cruelty free, and vegan!  


We do recommend using the gel glue for application! It's a bit thick and helps fill any bubble or gaps. 
The coffin has 12 sizes and comes pre-scored for the part that goes on your nail bed. 
The almond has 10 sizes and does need the extra step of removing the shine on the underside of the tip. 
Both have 504 pieces total! 


gelly tips, jelly tips, gel tips