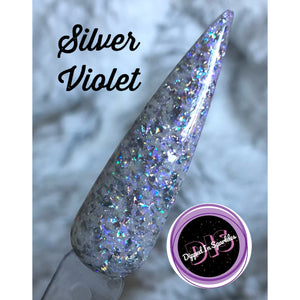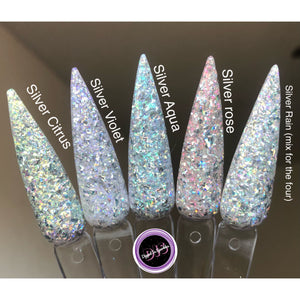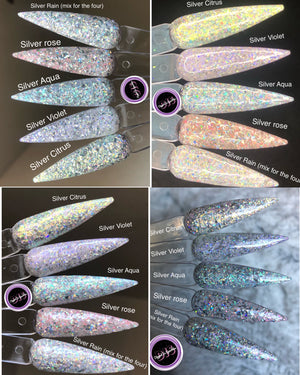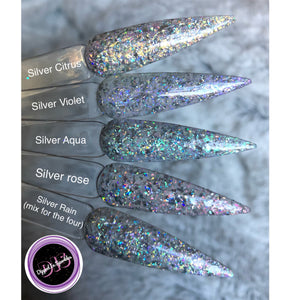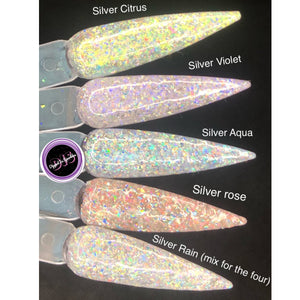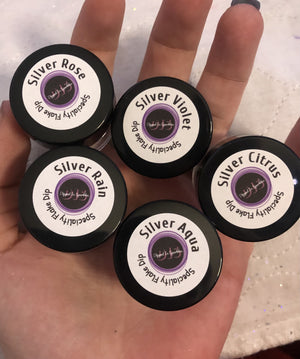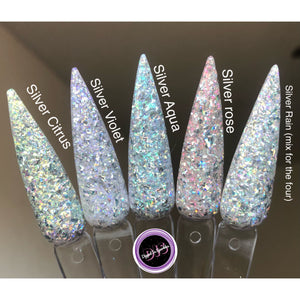 Speciality Flake Dip: Silver Violet
Clear base filled with shifting silver flakes and shimmers. These are a limited special release and available in one size. Reach out to Michelle if you'd like another size. 
Swatch shown with two dips. Jars are filled with exactly two teaspoons: less then our normal full by volume. Stir well before use.