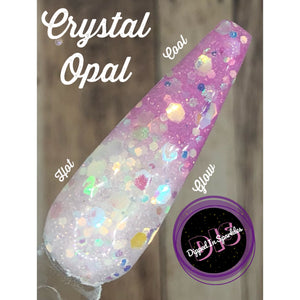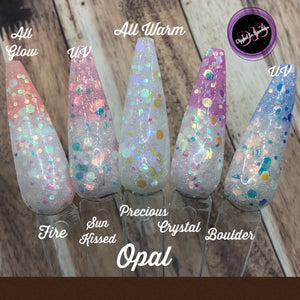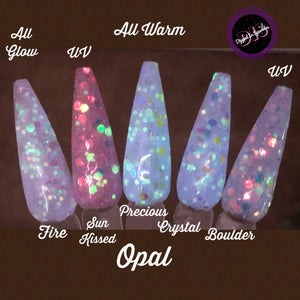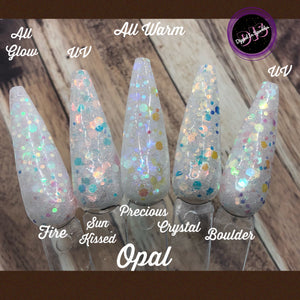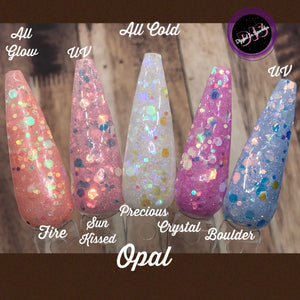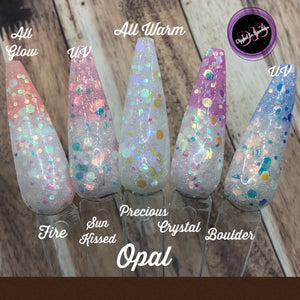 Opalescent milky white base when warm to a soft purple when cold. Powder glows blue and chunky glitters glow green!! Has 5 types of glitters, plus red shimmer. 
(Must charge in sun to activate glow.)
Custom made glitter. Somewhat limited. Stir and shake jar before each use. Swatch show two dips. All dips are measured by volume, not by weight. They also settle during shipping.