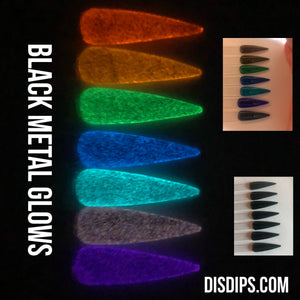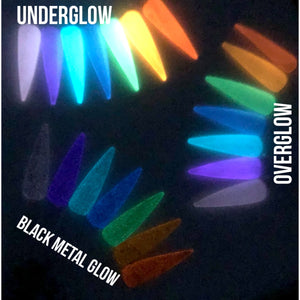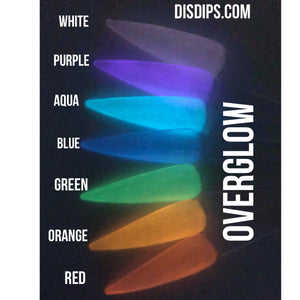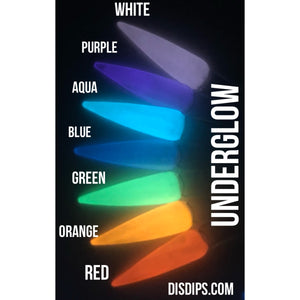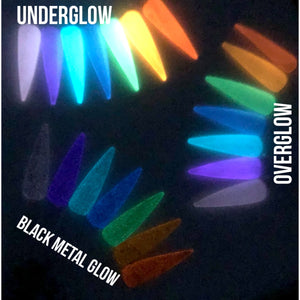 Fine black glitters in a bright glowing base (choose your glow color and size). Shown with two dips. It can also be worn as one dip over a solid black base.  Be sure to mix well before each use. 
Green glow photos show swatches shiny (looks like a regular black that glows) or sugared to catch the glitter effect.
Only available in mini or half ounce sizes. Jars are filled by volume not weight. Setting occurs during shipping. 
Requires sunlight/ UV light to charge and glow will continue based on length of UV exposure.