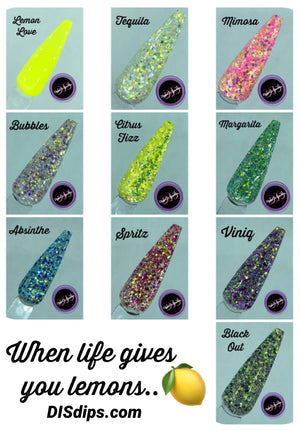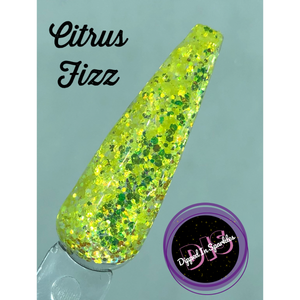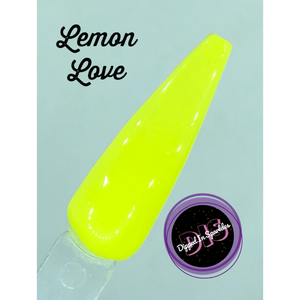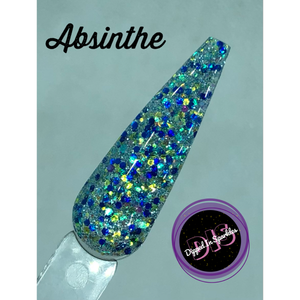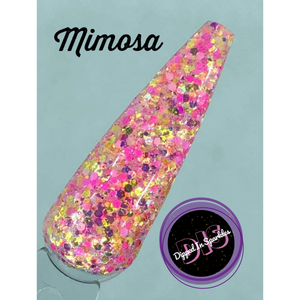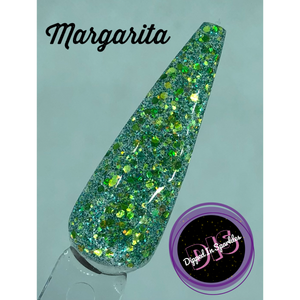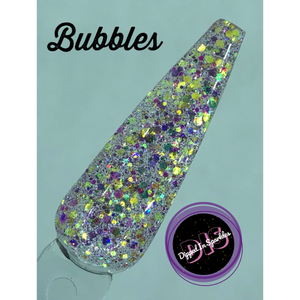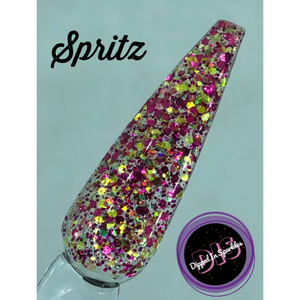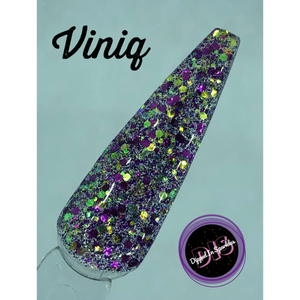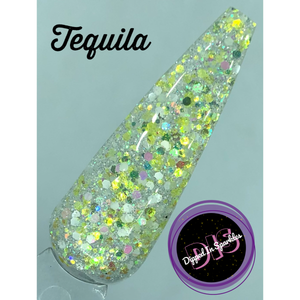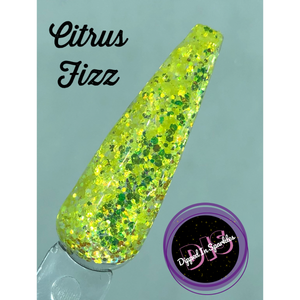 'When Life Gives You Lemons..' Set (10 Colors)
🍋'When Life Gives You Lemons..'🍋
These colors have been especially difficult to photo with iridescent glitters. They are quite a bit prettier in person in my opinion. Plus they are super easy to work with, since they are fine chunkies! Please check individual listings for additional photos  
This set was inspired by Citrus Fizz: a custom from a year ago; and Kirstie's mani with Peach Sangria- which also has the same yellow glitter! Lemon love is a solid (touch of shimmer) made to pair with any of the glitters!
The remaining 8 glitters (10 in the whole collection) all have the yellow, Citrus Fizz glitters in them.
✨Tequila- 5 white glitters
✨Mimosa- 4 Barbie pink glitters
✨Bubbles- 5 light and dark purple glitters (leans light compared to Spritz)
✨Citrus Fizz- A fine blend of iridescent yellow glitters. The only opaque glitter in this set using two dips.
✨Margarita- 5 light and dark green glitters.
✨Absinthe- 5 light and dark blue glitters.
✨Spritz- 6 dark pink glitters
✨Viniq- 5 light and dark purple glitters (learn dark compared to Bubbles).
✨Black Out- 6 different black, silver and grey glitters.
Swatch show two dips. All dips are measured by volume, not by weight. They also settle during shipping. Photos are best representation and may vary from actual products.