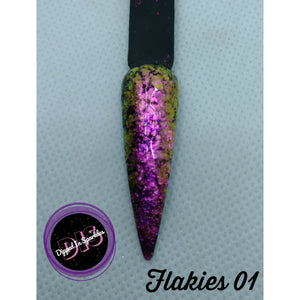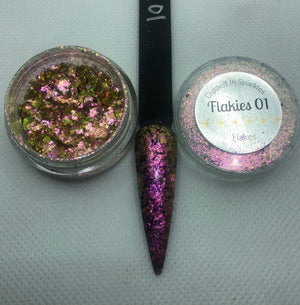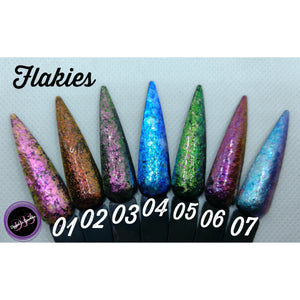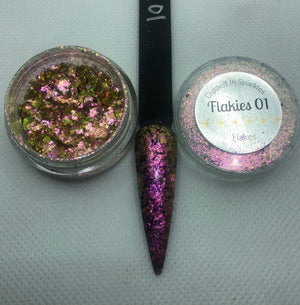 Pink to soft gold (plus hints of green and purple) loose Flakies in a jar, to use alone, or accent your mani!
Find all our How To's and instructions, on our YouTube channel—> DISdips.tips 
Each jar has a half teaspoon, and is measured by volume, not weight. Swatches all show one, mostly full coverage, layer.