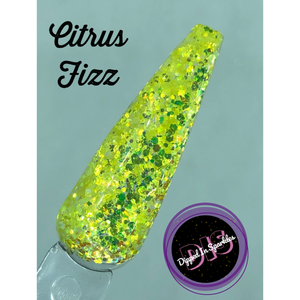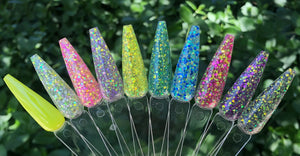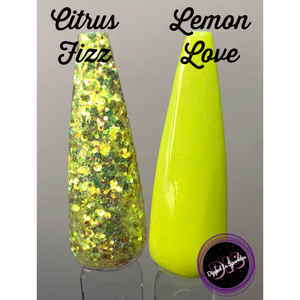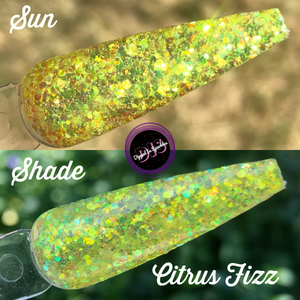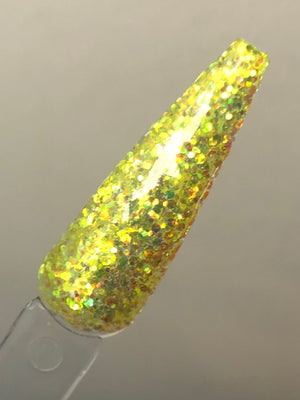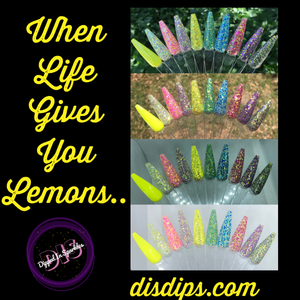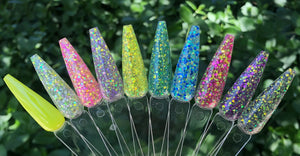 This is a custom request that was created in early 2020. As the inspiration for the entire 'When Life Gives You Lemons..' set, this color has a fine chunky blend of bright yellow glitters! Both yellows are the only opaque dips (2 dips) in this set  
Be sure to check all the photos. These colors appear very different in different lighting.
Photos shows two dips. Jars are filled by volume and not by weight. Settling occurs during shipping.