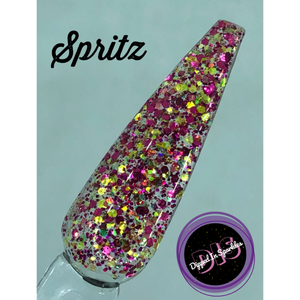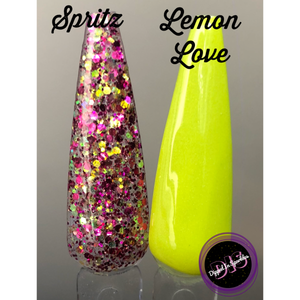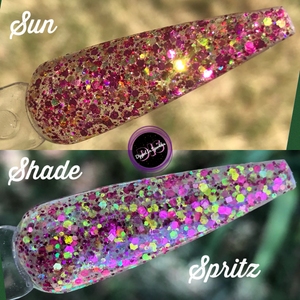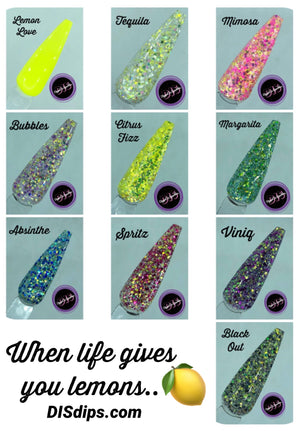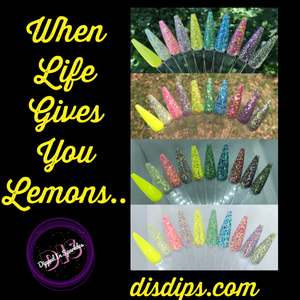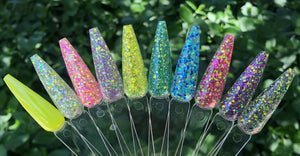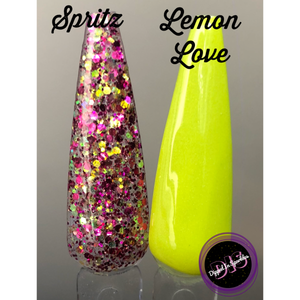 Five different light and dark pink glitters (mostly a darker pink compared with Mimosa), with Citrus Fizz yellow iridescent glitter, in a clear base.
Be sure to check all the photos. These colors appear very different in different lighting.
Photos shows two dips. Jars are filled by volume and not by weight. Settling occurs during shipping.