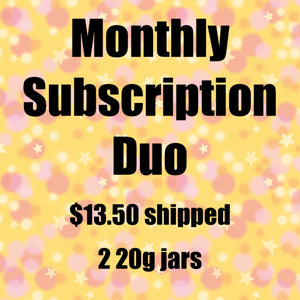 USE CODE SUBSHIP FOR FREE SHIPPING. 

Join in for a fun surprise each month! 
✨✨✨This is an automatic and reoccurring subscription. Ship date will always be the week of the 25th. Must use code subship for free shipping and please purchase alone. ✨✨✨
Cut off each month is the 18. Ie. If you order March 19, you are signing up for MAYs bag, not April. Questions feel free to reach out!!