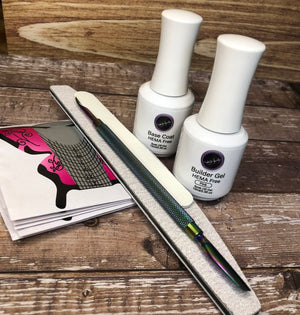 Builder Gel Basic Starter Kit
The basics you need to start your builder gel nail journey. Swipe with alchol to get your shiny top with builder gel.
Includes:
Gel Base
Builder Gel of your choice
10 piece paper nail forms
Tool A
Nail files (1 regular size + 1 cuticle file)
Bundle saves $8!